Things to see in Hirokawa
See the artisans' traditional craft skills
Kurume Kasuri Textiles
Kurume Kasuri is a cotton textile, woven by dyed threads. To finish a roll (12 meters) of textile, it takes 2-3 months through a process of around 30 steps.

Yame Sudare
Yame Sudare are interior decoration blinds made with natural bamboo from the Yame area and woven by hand with a loom.

See around Hirokawa
Sample tour itinerary
[Artisan of traditional crafts]
Visit Yame Sudare Factory
Established in 1912. We will visit a factory, which manufactures blinds used for interior partitions, windows, and ceiling decorations. We will see the artisans' traditional technique, which is highly valued for its reliability and quality. It has been used for ceiling materials of sightseeing trains (Nishitetsu The Rail Kitchen Chikugo), adopted by Kengo Kuma and exported overseas.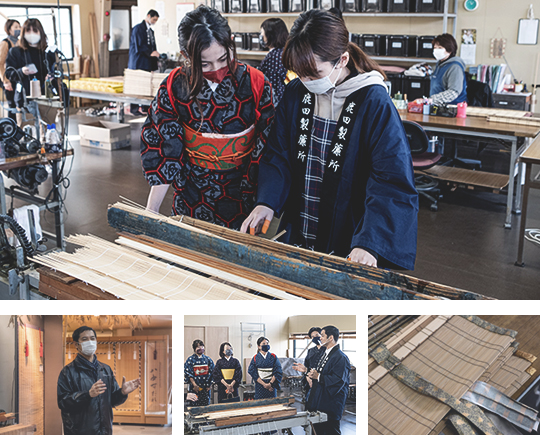 [Highlights of Hirokawa]
Gerbera (Transvaal daisy)
Hirokawa is one of the largest transvaal daisy producing areas in Western Japan. A wide variety of them, such as pink, yellow, red, orange, white etc., are shipped from Hirokawa throughout Japan. Visit gerbera producers and discover your favorite varieties of rarely seen flowers.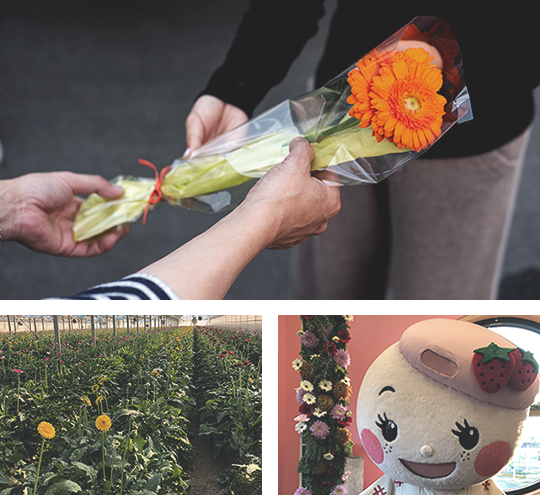 [Artisan of traditional crafts]
Visit Kurume Kasuri Workshop
Kurume Kasuri, which is made by dyeing threads with the indigo ink and weaving by hand, is finished in a fabric using a soft touch and fine patterns. Visit the workshop, listen to the craftsmen, and see the moment when the thread is dyed indigo up close. There are also workshops where you can experience traditional techniques through indigo dyeing and weaving.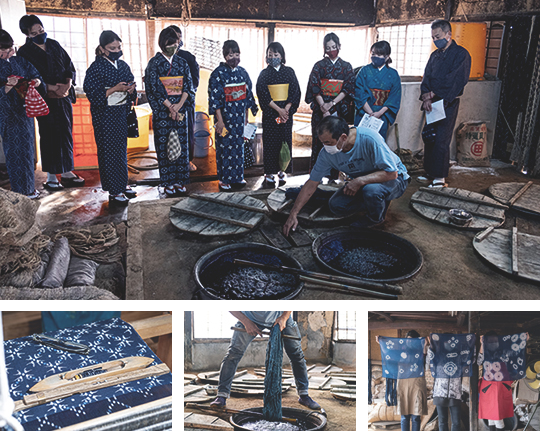 [Artisan of traditional crafts]
Visit Kurume Kasuri Factory
Let's also visit workshops, where Kurume kasuri is dyed with "chemical dyes" and produced by "machine weaving". The sight of Kurume Kasuri in various colors and patterns being woven one after another in the factory where the lively sound echoes is spectacular. Please pay attention to the vintage looms that have been carefully maintained and have been active for many years.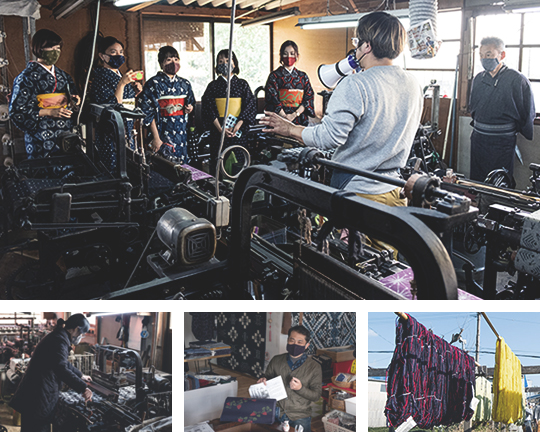 [Highlights of Hirokawa]
Fruit
Hirokawa is also famous for their fruit like strawberries, peaches, grapes, apples, persimmons and various others that grow throughout the year. Enjoy seasonal fruit picking and sweets made with fresh fruit.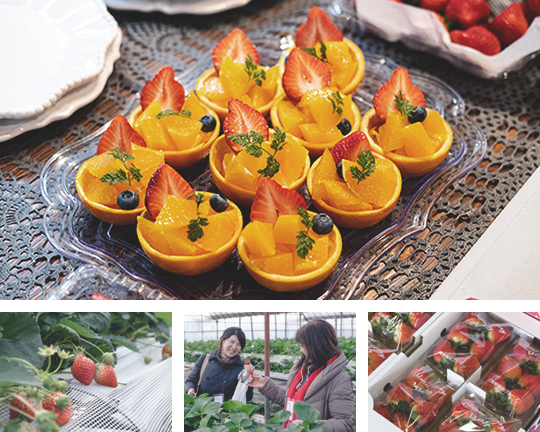 [Highlights of Hirokawa]
Hirokawa Aisai Ichiba
A shopping spot where you can find products from all 11 Kurume kasuri workshops in Hirokawa. Looking at them after learning the story of artisans on the tour, you will be even more interested in the differences in pattern and texture. Let's find your favorites! Staff who are familiar with the characteristics of each artisan are there to assist you.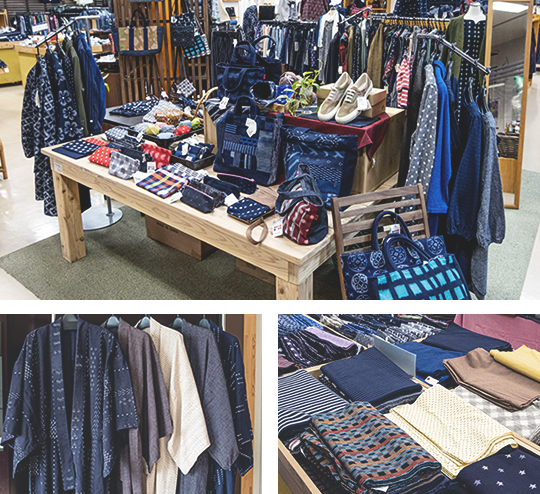 Visits/Trips to Hirokawa
Inquiries
Hirokawa Town Tourism Association accepts inquiries about Kurume Kasuri kimono wearing, Yame Sudare and Kurume Kasuri factory tours, fruit and gerberas tours. Please feel free to contact us.
Unique workshops in Hirokawa
Artisans of traditional crafts